An Interview with Frida Pain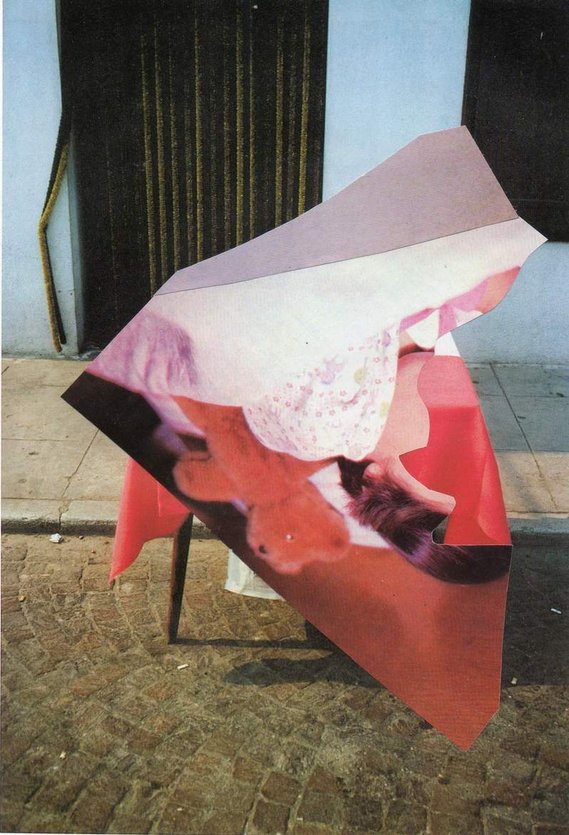 "Please start by telling us a bit about you and your practice."
I am a collage artist based in London. I started making collage when I lived in Barcelona where I was based for the last 8 years. I used to paste up large collages on the street with my boyfriend of that time, It was a fun way to discover the city. Previously I had been writing rhymes but the language barrier was frustrating and I was constantly explaining my words. This led me to collage, the no-rules aspect made it the closest medium to poetry for me, a visual poetry that was one language and all inclusive.
"I love the analogy of comparing Collage to poetry, I couldn't agree more. Your connection to collage feels very deep and personal which is reflected in your work."
In 2013, I started screen printing under the guidance of Sebastian Diaz (57 Serigrafia). Training and working at the studio was a great time of exploration and I learnt to adapt my work and simplify it for printing.
Collage has become more important to me over the last 2 years, helping me through a time of personal struggle.
The process of selecting images, breaking them down, re-seeing them, building them back up was like a therapy,
resembling what I was doing with myself.
"What does collage art communicate that pure photography does not?"
Traditional photography is fixed in space and time, it captures a moment and frames it. I think collage plays with this, distorting reality, reshaping and creating layers of meaning raising ambiguous questions that we may or may not be able to answer.
"I think that rings true for all experimental image making, it is about playing with the truth or documents in often unexplainable ways. What are your rituals, and what helps you to create?"
Music is what helps me to create. The process is simple, I restrict myself to one book or magazine tearing out pages that feel right. This making do and being really selective is part of the beauty of it. I don't have any rational
or premeditated thought process, its trial and error. Rip out pages, cut out forms, move them around,
combine images, layering, turning them around until it feels right. It is a compulsive act.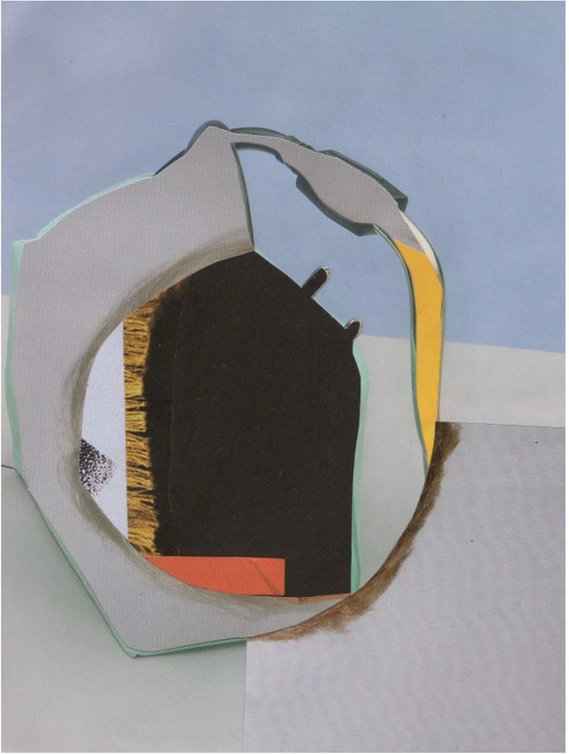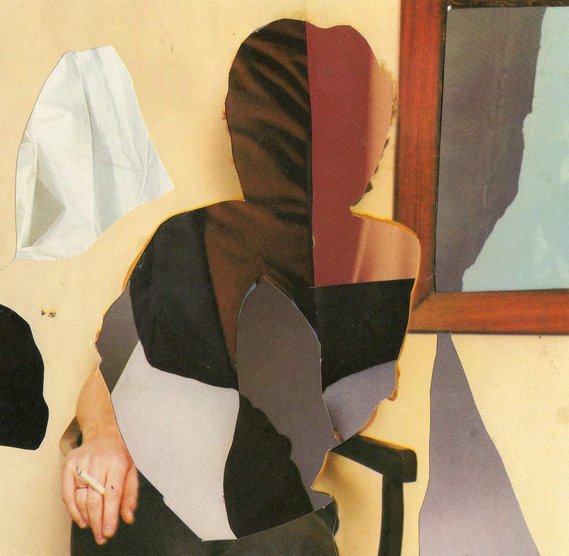 "Your work consistently uses poetic titles, can you elaborate more on this?"
The titles are a mixture of song titles, lyrics, quotes, something that I've read. Parts of conversations, the violence of life, peoples hopes, dreams, frustrations, memory and how it can play tricks on you. Fleeting moments and how nothing is as it seems.
"The titles help to uncover more information from your work and allows us to go deeper into interpreting this work, especially if music drives the spontaneity to create the work in the first place! Where how do you source your images?"
From found books in charity shops, in the street, or presents from friends. Any free magazines. I love books and was a library assistant for years. When I started I felt bad cutting up beautiful books but now I don't think twice.